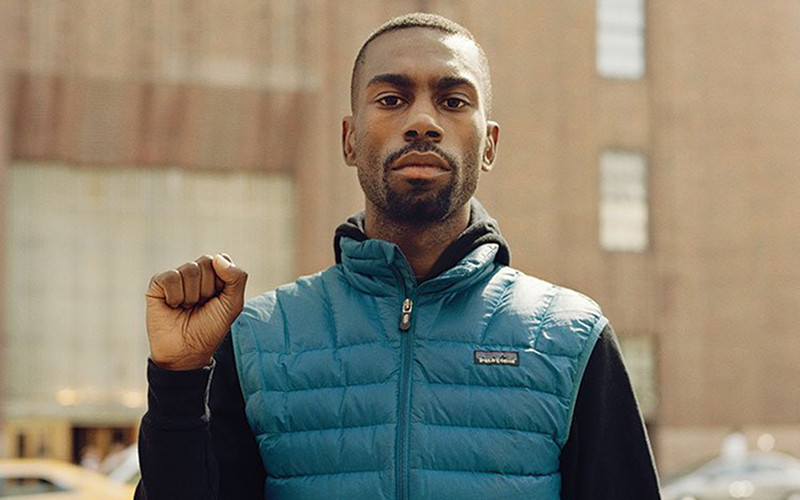 DeRay McKesson is taking his activism from the streets to the pod. The prominent Black Lives Matter activist will soon launch a new podcast titled, A Word with DeRay.
The podcast will focus on social advocacy and issues such as race issues, policing, and politics. McKesson aims to use the platform to continue to spread his message of the importance of organizing and activism, particularly in "Trump's America."
He hopes to help listeners better understand advocacy and learn what they can do to contribute to the cause.
McKesson tells BuzzFeed News:
"I'm trying to figure out how we give people language that they can repeat. I think a lot of the media, not just podcasts, are doing a lot of the 'Let me explain the world to you' [format] but not in a way listeners can actually keep explaining the world to people. I want to be intentional about how I use platforms to amplify this work. I think a podcast will be a great opportunity to do that."
In addition to the police reform campaign he co-founded, Campaign Zero, McKesson has expressed interest in hosting a podcast for some time. He pitched his idea to another podcast network, but signed with newly formed liberal political media company, Crooked Media, after meeting its co-founder Jon Favreau last year.
Favreau, a longtime Barack Obama speechwriter founded the company with fellow former Obama administration aides Jon Lovett and Tommy Vietor. The trio hosts Crooked Media's flagship program, Pod Save America, which McKesson appeared on as a guest in February.
The bi-weekly broadcast discusses the Trump administration, provides political commentary and insight, and includes interviews with prominent political figures. (Obama actually gave them his final interview as POTUS).
Favreau and company aims to have an impact on the 2018 mid-term elections, but also want to expand their brand to include activism, organizing, and protesting. Favreau felt McKesson was the best choice to host this standalone podcast.
"Because we're growing so slowly every person that we bring on we almost want them to have multiple talents. And I think with DeRay, he's someone who's obviously knows how to organize and been involved with the movement, but he's also brilliant and down to earth when you talk to him which also fits in with our brand and what we're trying to do."
Crooked Media currently publishes three other podcasts, including Pod Save the World and With Friends Like These. All shows consistently rank high on podcast charts, with the flagship program often landing within the top 15.
A launch date for A Word with DeRay has yet to be announced, but you will be able to pre-subscribe to the show next week.
Black Lives Matter Activist DeRay McKesson Will Host Social Advocacy Podcast Published by Crooked Media is a post from: Gossip On This – Pop Culture, News, Videos & Humor

Black Lives Matter Activist DeRay McKesson Will Host Social Advocacy Podcast Published by Crooked Media
#
#
#
#
This was first posted on: http://feeds.gossiponthis.com/gossiponthis
Disclaimer:
None of the posted news above is confirmed by TopmostViewed.com – If you want sent a complaint for removal then we are more than happy remove the post. All posts are automatically imported from only high reputation websites and they have been given the proper credit above.