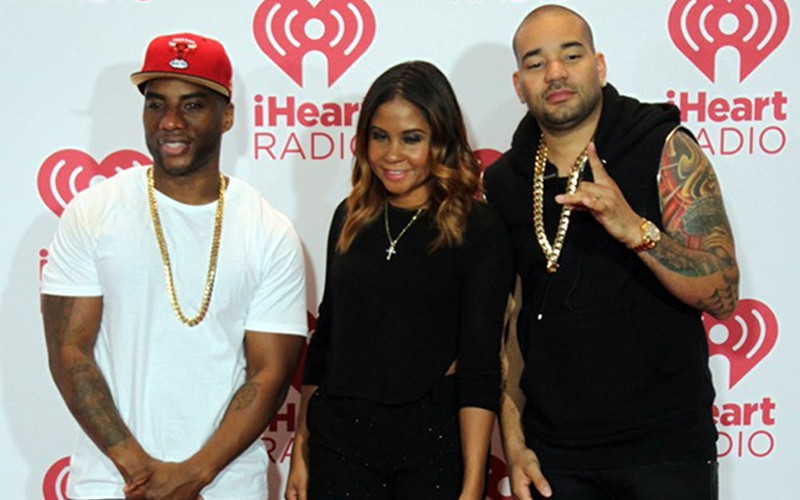 Charlamagne Tha God and the rest of The Breakfast Club crew do not like being part of "fake news." The radio personality blasted news outlets that used their show's name as clickbait when reporting on the "reverse discrimination" lawsuit against Revolt TV.
Despite not being involved in the matter, many news outlets included Power 105.1 and The Breakfast Club in its reporting, making it seem the show and its hosts discriminated against former employees.
The Breakfast Club hosts discussed being wrongfully dragged into the story during their Wednesday (Mar. 22) show. Charlamagne made Stephen Rex Brown, the writer of the original New York Daily News article, his "Donkey of the Day."
Charlamagne said:
"Salute to the New York Post, because they absolutely accurately reported this story. They didn't use The Breakfast Club and Power 105.1 as clickbait. We're not even in the lawsuit. We're not even named as defendants in the lawsuit."
"I'm not going to lie. When I got that post, I started laughing. I called Charlamagne and we were laughing like crazy," DJ Envy added.
"America really has changed," Charlamagne said. "I was crying laughing. I was like, 'What? White people suing for discrimination? Really?'"
Five fired white men — all over the age of 39 — are suing Sean "Diddy" Combs' cable network Revolt TV, claiming they were victims of reverse racism. The former employees claim they were treated with less respect than black employees, constantly told they "didn't understand the culture," and were ultimately replaced by younger and less qualified black producers.
The five men worked on the television production of The Breakfast Club, which is owned and broadcast by Revolt TV. They were fired in December 2014.
Using the hashtag #BlackPrivilege, Charlamagne also took to Instagram to call out the specific outlets.
Revolt has released a statement in response to the lawsuit and denies all alegations made by the former employees.
These claims are without merit and have previously been dismissed by the (Equal Employment Opportunity Commission). Revolt Media and TV, LLC has always been committed to diversity in the workplace and is an equal opportunity employer.
The Breakfast Club Hosts Call Out News Outlets for Dragging Them Into "Reverse Racism" Lawsuit Against Revolt TV is a post from: Gossip On This – Pop Culture, News, Videos & Humor

The Breakfast Club Hosts Call Out News Outlets for Dragging Them Into "Reverse Racism" Lawsuit Against Revolt TV
#
#
#
#
This was first posted on: http://feeds.gossiponthis.com/gossiponthis
Disclaimer:
None of the posted news above is confirmed by TopmostViewed.com – If you want sent a complaint for removal then we are more than happy remove the post. All posts are automatically imported from only high reputation websites and they have been given the proper credit above.